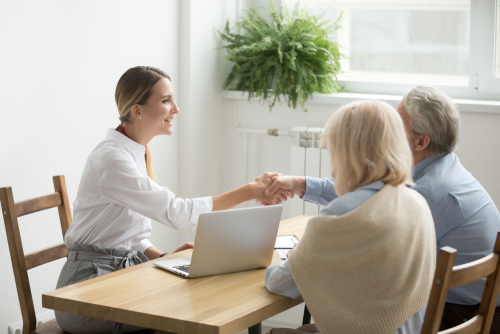 What is our Strategy for Success to sell your home with Team Trademark?
Trademark is Independently Owned and Operated which means we are not held to a "cookie cutter" approach to marketing your property like many of the franchise Brokerages
Two locations, centrally located in Hot Springs and Hot Springs Village to serve our market.
Our team of professional, licensed and educated REALTORS have come together with shared experience, resources and referrals to give you personalized service.
We are committed to providing you excellence in service and helping you reach your goals.
We put dollars behind the Customer Experience.
Team Trademark enjoys in-depth local market knowledge.
Here are some of the ways we will market your property to get it SOLD:
-FINDING THE RIGHT PRICE TO MARKET YOUR PROPERTY
-ESTABLISHING THE RIGHT MARKET STRATEGY FOR YOUR PROPERTY
Click below on our Listing Presentation Book and see
The Trademark Difference

It represents how we approach finding the right strategy to market your home.